Nihal Terzi Çizmecioğlu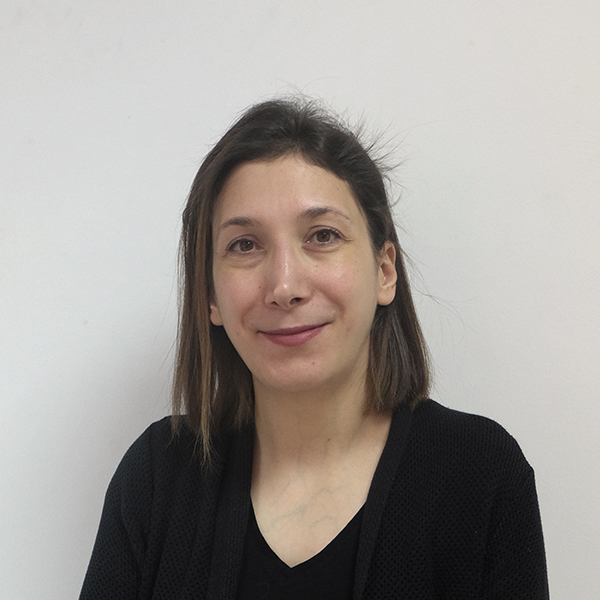 Nihal Terzi Çizmecioğlu
Assistant Professor
---
+90 (312) 210 5181
nterzi[at]metu.edu.tr
Room 244
---
EDUCATION
 Boston Children's Hospital, Dept. of Hematology/Oncology, Boston MA USA, 2011-2016
 Harvard University, Dept. of Biological Chemistry and Molecular Pharmacology, Cambridge MA USA, 2005-2011
 Bilkent University, Dept. of Molecular Biology and Genetics, Ankara Turkey, 2001-2005
---
AREA OF RESEARCH
We are interested in the role of chromatin in regulating cell fate decisions. During embryonic development, the zygote undergoes numerous cell division and differentiation events to eventually form the embryo. The gene expression processes accompanying embryonic development are regulated with high spatial and temporal precision. Chromatin environment affects the accessibility and the activity of target genes. Using embryonic stem cell lineage commitment as an in vitro model for cell fate changes, we are working on the role of chromatin on gene expression regulation. We aim to identify key gene expression pathways and mechanisms using molecular, transcriptomic and proteomic approaches. Complementing wet lab work, we are also invested in bioinformatic approaches analyzing and crossreferencing our high-throughput data.
---
SELECTED PUBLICATIONS
Keskin EG, Huang J, Terzi Çizmecioğlu N. (2021). Arid4b physically interacts with Tfap2c in mouse embryonic stem cells. Turk J Biol. 45(2):162-170. doi: 10.3906/biy-2010-67. PMID: 33907498.
---
Guven G, Terzi Çizmecioğlu N. (2021). Arid4b alters cell cycle and cell death dynamics during mouse embryonic stem cell differentiation. Turk J Biol. 45(1):56-64. doi: 10.3906/biy-2009-6 PMID: 33597822.
---
Terzi Cizmecioglu N, Huang J, Keskin EG, Wang X, Esen I, Chen F, Orkin SH. (2020). ARID4B is critical for mouse embryonic stem cell differentiation towards mesoderm and endoderm, linking epigenetics to pluripotency exit. J Biol Chem. 295(51):17738-17751. doi: 10.1074/jbc.RA120.015534. PMID: 33454011.
---
Church VA, Pressman S, Isaji M, Truscott M, Cizmecioglu NT, Buratowski S, Frolov MV, Carthew RW (2017). Microprocessor Recruitment to Elongating RNA Polymerase II Is Required for Differential Expression of MicroRNAs. Cell Rep 20 (13), 3123-3134.
---
Terzi, N., Churchman, L. S., Vasiljeva, L., Weissman, J., and Buratowski, S. (2011). H3K4 trimethylation by Set1 promotes efficient termination by the Nrd1-Nab3-Sen1 pathway. Mol Cell Biol 17, 3569-83.
---
Last Updated:
14/07/2023 - 16:34